PROGRAMM
Rolf Julius: musik, weiter entfernt (1999/2021)
Klanginstallation, ab 19:30
Rolf Julius: Mikrostrukturelle Musik (2005)
für Violoncello
Rolf Julius: Songbook 1-6 (2003/2004)
***
Miki Yui: eben (2021, UA)
mit
Michael Moser – Violoncello
Miki Yui – Elektronik
Maulwerker
Ariane Jessulat
Henrik Kairies
Christian Kesten
Alexey Kokhanov
Katarina Rasinski
Steffi Weismann
Volker Straebel – Konzeption und Einstudierung Songbook 1-6
Related Sites
INFO
In Zusammenarbeit mit singuhr – projekte präsentiert KONTRAKLANG im ersten Live-Konzert des Jahres Musik von Rolf Julius und Miki Yui. Der 2011 verstorbene Julius gilt als Pionier der Klangkunst und hat sich neben räumlichen Konzepten in seiner installativen Arbeit auch verstärkt mit graphischer Notation im Zusammenhang mit performativen Aufführungskontexten beschäftigt. Dabei sind Stücke entstanden, die häufig modular aufgebaut sind und den Musiker*innen viel Gestaltungsfreiraum lassen, dabei gleichzeitig auch den Aufführungsraum mitdenken und damit musikalisch in einen wechselseitigen Dialog treten. Die Komponistin und multidisziplinär arbeitende Künstlerin Miki Yui kehrt zu diesem Konzert in die Parochialkirche zurück – hier hat sie auf Initiative der singuhr das erste Mal mit Rolf Julius zusammengearbeitet, was den Startpunkt eines langjährigen, intensiven Austauschs markiert.
Der Cellist Michael Moser spielt Mikrostrukturelle Musik (2005) von einem transparenten Notenpult. Dem Publikum ist es damit jederzeit möglich, die aus großen, verschieden schattierten Punkten bestehende Partitur zu sehen, aus der der Interpret die verschiedenen Schichten der Musik live entstehen lässt. Songbook 1 – 6 (2003/04) funktioniert ähnlich: vor den Performer*innen liegen zwölf Liederbücher auf einem langen Tisch. Die Maulwerker nehmen die Bücher in die Hand, blättern in ihnen, finden eine Situation und setzen diese irgendwo im Raum klanglich um. So entstehen sich in wechselnden Dichten überlagernde Simultanaufführungen während sich das Stück entfaltet. Miki Yui arbeitet oft mit field recordings und befragt Aufführungsorte nach ihrem ganz eigenen Individualklang. Bei KONTRAKLANG präsentiert sie die Uraufführung ihres Solos eben, das eigens für den Anlass entstand.
In collaboration with singuhr – projekte, KONTRAKLANG presents music by Rolf Julius and Miki Yui in the series' first live concert of the year. Julius, who died in 2011, is considered a pioneer of sound art and, in addition to spatial concepts in his installative work, was also increasingly invested in graphic notation in connection with performative contexts. This has resulted in pieces that are often modular in structure and allow the musicians a great deal of creative freedom, while at the same time also thinking about the performance space and thus musically entering into a reciprocal dialogue. The composer and multidisciplinary artist Miki Yui returns to the Parochialkirche for this concert – here, on the initiative of singuhr, she collaborated with Rolf Julius for the first time, marking the starting point of a longstanding, intensive exchange.
Cellist Michael Moser plays Mikrostrukturelle Musik (2005) from a transparent music stand. The audience is thus able to see at any time the score consisting of large, differently shaded dots, from which the performer lets the various layers of music emerge live. Songbook 1 – 6 (2003/04) works similarly: twelve songbooks lie on a long table in front of the performers. The Maulwerker ensemble take the books in their hands, leaf through them, find a situation and transpose it sonically somewhere in the room. In this way, simultaneous performances overlap in alternating densities as the piece unfolds. Miki Yui often works with field recordings and questions performance spaces for their own individual sound. At KONTRAKLANG she presents the world premiere of her solo eben, which was created especially for the occasion.
PODCAST - Interval Signals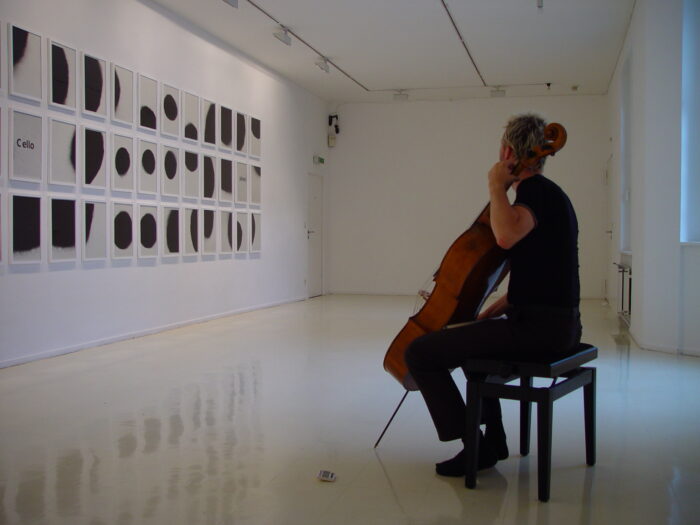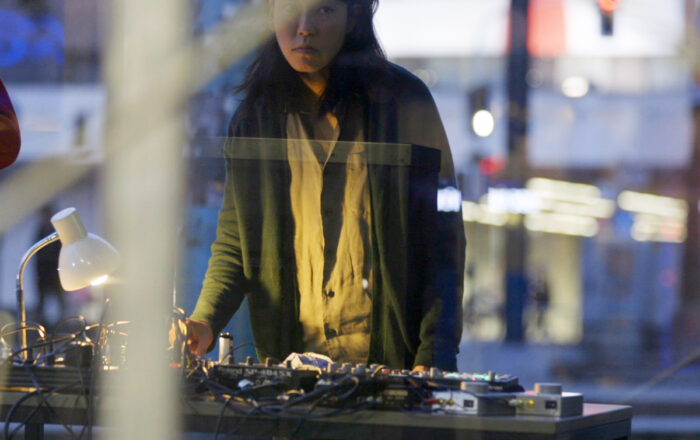 Unterstützung
Co-Funded by the Creative Europe Programme of the EU
Tickets
Veranstaltungsort: Parochialkirche, Klosterstraße 67, Berlin-Mitte
Nur Vorverkauf : TICKETBU.DE
12€ / 9€
❗️Für den Zugang zum Konzert besteht Testpflicht (ausgenommen sind: Kinder bis zum 6. Lebensjahr, Geimpfte und Genesene mit den entsprechenden Nachweisen lt. Coronaverordnung). Der Nachweis eines negativen Test kann erfolgen durch die Vorlage einer schriftlichen oder elektronischen Bescheinigung über ein negatives Testergebnis (POC-Antigen-Test oder PCR-Test), die nicht älter als 24-Stunden ist. Vor-Ort-Selbsttest werden nicht angeboten und auch nicht anerkannt.
❗️ Es wird Anwesenheitsdokumentation zwecks Kontaktverfolgung durchgeführt.
❗️ Besucher sind verpflichtet zum Tragen einer FFP2-Schutzmaske während der ganzen Veranstaltung.
❗️ Bitte achten Sie darauf, einen Mindestabstand von 1,50 m zu den anderen Veranstaltungsteilnehmenden einzuhalten.
❗️ Bitte kommen Sie frühzeitig vor Konzertbeginn, um eine reibungslose Durchführung des Einlasses zu ermöglichen.
Venue: Parochialkirche, Klosterstraße 67, Berlin-Mitte
Presale only : TICKETBU.DE
12€ / 9€
❗️ Admission only with certificate of negative Covid 19 test result not older than 24 hours or proof of complete vaccination against Covid 19 virus. (Self-testing is not permitted).
❗️ Contact details have to be registered with the organizer before entering Parochialkirche for contact tracing purposes.
❗️ Audience is required to wear FFP2-standard-mouth-nose protection at all times during the concert.
❗️ Please ensure that you keep a minimum distance of 1.50 m from other event participants.
❗️ Please arrive at Parochialkirche early to allow for smooth admission.