PROGRAMM
Meredith Monk: Insect (1989)
Frauke Aulbert: Voice Lab (2019)
für Stimme, Performance und Live-Video
George Crumb: Apparition (1979)
Karaoke Version
- Video Insert - Frauke Aulbert: What it takes to be a hula dancer (2021)
Frauke Aulbert: What it takes to be a hula dancer. The ballad of the coronatrice (2021)
- Video Insert - Frauke Aulbert: modern whale singing (2021)
Jennifer Walshe: GLORI (2010)
- Video Insert - Frauke Aulbert: My pole dancing avatar (2021)
Frauke Aulbert (arr.): Freakin' Reggae – Hommage an Nina Hagen
Frauke Aulbert – Stimme und Performance
***
Gebrüder Teichmann + Robyn Schulkowsky: Live-Set
Robyn Schulkowsky – Schlagzeug
Andi Teichmann – Elektronik
Hannes Teichmann – Elektronik
Related Sites
INFO
Mit Time Bends erschien im Juli dieses Jahres die Debütveröffentlichung des Trios der Gebrüder Teichmann und Robyn Schulkowsky. Alles, was darauf hörbar ist, wurde genau so aufgenommen – während der Aufnahme wurden keinerlei Overdubs verwendet. Bei KONTRAKLANG präsentiert das Trio eines ihrer intensiven Live-Sets, bei denen die Erfahrung von Flow und musikalischer Tiefe unmittelbar hörbar wird. Die erste Hälfte des Abends wird von Frauke Aulbert bestritten, der ungekrönten Hamburger »Queen of Avantgarde«, die ein gemischtes Programm aus eigenen Werken und Klassikern ihres Repertoires im Gepäck hat.
Robyn Schulkowsky ist eine der renommiertesten Vertreterinnen der zeitgenössischen Musik. Als Perkussionistin hat sie mit John Cage und Morton Feldman ebenso zusammengearbeitet wie mit klassischen Ensembles und namhaften Vertretern des Avantgarde-Jazz. Die Brüder Andi und Hannes Teichmann haben ihre Wurzeln in der internationalen Clubkultur. Das hat sie nicht nur gelehrt, in Strukturen und Konzepten zu denken, sondern auch die Verbindungen zwischen verschiedenen Traditionen zu sehen. Ihr Instrumentarium ist Techno, ihre Methode ist experimentell, ihr Ziel ist es, noch nie Gehörtes zu entdecken. Als Trio arbeiteten die drei Musiker*innen erstmals im September 2017 zusammen. Seitdem haben sie ihren elektroakustischen Dialog intensiviert, der eine Vielzahl an Impulsen freigesetzt hat. Die Veröffentlichung Time Bends, die sie bei KONTRAKLANG vorstellen, bezeugt diese Entwicklung auf eindrucksvolle Weise.
Frauke Aulbert gilt als eine der aktivsten und vielseitigsten Sängerinnen in der Neuen und zeitgenössischen Musik. Der Schwerpunkt ihrer Arbeit liegt auf experimentellen Gesangstechniken, die weit über die traditionellen Möglichkeiten hinausweisen und musikalische und stimmtechnische Grenzbereiche überschreiten. Grundlage hierfür ist ihr außergewöhnlicher Ambitus und die hohe Flexibilität ihrer Stimme sowie ihre lange intensive Auseinandersetzung mit traditionellen und experimentellen Gesangstechniken wie Multiphonics, Ober- und Untertongesang, Gugak, Dhrupad und Beatboxing.
Time Bends, the debut album of the trio Gebrüder Teichmann and Robyn Schulkowsky, has been released in July this year. Everything audible on it was recorded exactly as it is – no overdubs were used during the recording. At KONTRAKLANG, the trio presents one of their intense live sets, where the experience of flow and musical depth becomes immediately audible. The first half of the evening will be performed by Frauke Aulbert, Hamburg's uncrowned "Queen of Avantgarde", who will bring a mixed program of her own works and classics from her repertoire.
Robyn Schulkowsky is one of the most renowned representatives of contemporary music. As a percussionist, she has worked with John Cage and Morton Feldman as well as with the most important classical ensembles and figures of avant-garde jazz. The brothers Andi and Hannes Teichmann have their roots in international club culture. This has taught them not only to think in terms of structures and concepts but also to see the connections between different traditions. Their instrumentation is techno, their method is experimental, and their goal is to discover things never heard before. As a trio, the three musicians first worked together in September 2017. Since then, they have intensified their electroacoustic dialogue, which has unleashed a multitude of impulses. The release Time Bends, which they present at KONTRAKLANG, testifies to this development in an impressive way.
Frauke Aulbert is considered one of the most active and versatile singers in new and contemporary music. The focus of her work is on experimental vocal techniques that go far beyond traditional possibilities and cross musical and vocal boundaries. The basis for this is her extraordinary ambitus and the high flexibility of her voice as well as her long intensive involvement with traditional and experimental vocal techniques such as multiphonics, overtone and undertone singing, gugak, dhrupad and beatboxing.
PODCAST - Interval Signals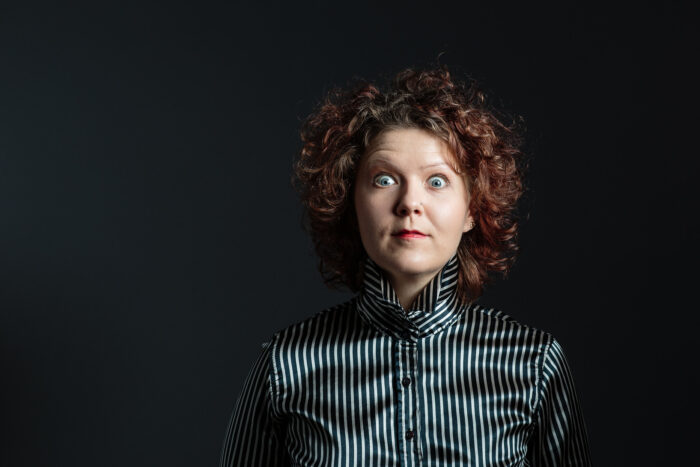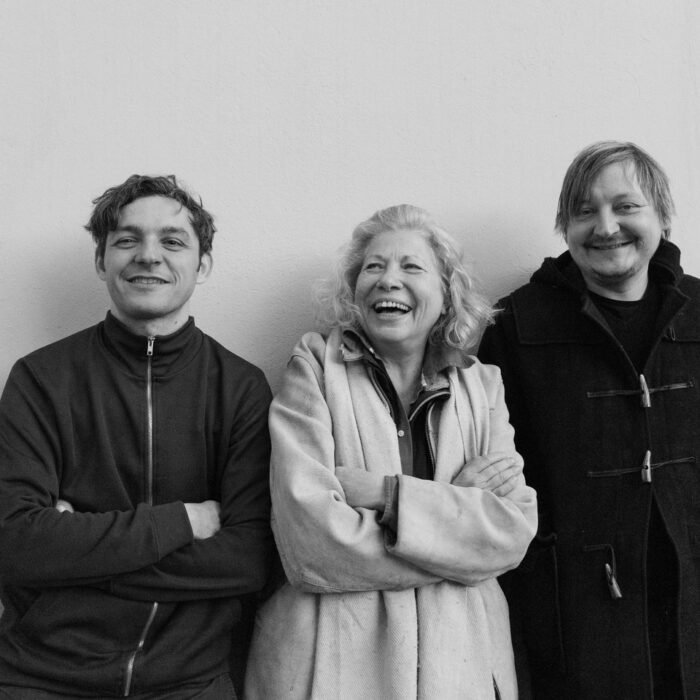 Tickets
Vorverkauf/Presale: 15€/12€ bei eventbrite
Restkarten an der Abendkasse ab 19:30 erhältlich / remaining tickets from 19:30 at the box office
Venue: Villa Elisabeth, Invalidenstr. 3, 10115 Berlin