PROGRAMM
Alessandro Bosetti: Portraits de voix (2021)
Musiktheater
Alessandro Bosetti – Komposition, musikalische und künstlerische Leitung
Neue Vocalsolisten Stuttgart
Johanna Vargas – Sopran
Truike van der Poel – Mezzosopran
Martin Nagy – Tenor
Guillermo Anzorena – Bariton
Andreas Fischer – Bass
Related Sites
INFO
KONTRAKLANG präsentiert die Berlin-Premiere von Alessandro Bosettis 2021 uraufgeführtem Musiktheater Portraits de voix. Darin zeichnet der Komponist und Klangkünstler ein vielstimmiges Portrait einer fiktiven Familie anhand dekontextualisierter Stimmen, die im Verlauf eines Sommers in Italien aufgenommen wurden. Drei weibliche und drei männliche Stimmen repräsentieren insgesamt drei Generationen. Das Material wurde zerlegt und zu einem Palimpsest zusammengefügt, aus dem eine vokale Polyphonie entsteht. Eine dichte Collage aus Tausenden Stimmfragmenten inmitten eines immersiven Bühnenbilds.
Die portraitierte Stimmenfamilie lebt in einem klanglichen Universum irgendwo zwischen Renaissance-Polyphonie, mikrotonaler Textur und Esstischgeplapper. Die Stimmen haben keine Körper, jede einzelne von ihnen ist Mutter, Vater, Tochter, Sohn, Bruder und Schwester der anderen. Der Portraitist und Dirigent sitzt in der Mitte des Publikums und ist von den fünf Sänger*innen der Neuen Vocalsolisten Stuttgart umgeben, während der gesamte Raum in einen Nebel aus immateriellen Stimmen getaucht ist.
Portraits de voix lässt uns eintauchen in scheinbar bekannte Situationen, die sich jedoch immer wieder neu konfigurieren. Eine zunächst simple intime Situation verdichtet sich zusehends und echte Dramen spielen sich zwischen den Stimmen ab: Bindungen werden geknüpft, Trennungen finden statt, Freundschaften werden geschlossen, Liebesbeziehungen entstehen und vergehen im Zeitraffer.
Alessandro Bosetti wurde 1973 in Mailand geboren und beschäftigt sich als Komponist, Performer und Klangkünstler mit der Musikalität gesprochener Sprache, indem er Missverständnisse, Übersetzungen und Interviews als Material verwendet. Seine Werke für Stimme und Elektronik verwischen die Grenzen zwischen elektroakustischer Komposition, akustischem Schreiben und Performance.
KONTRAKLANG presents the Berlin premiere of Alessandro Bosetti's music theater Portraits de voix (2021). With this piece, the composer and sound artist draws a polyphonic portrait of a fictional family using decontextualized voices recorded over the course of a summer in Italy. Three female and three male voices represent a total of three generations. The material was dissected and assembled into a palimpsest from which a vocal polyphony emerges. A dense collage of thousands of voice fragments in the midst of an immersive stage set.
The portrayed family of voices lives in a sonic universe somewhere between Renaissance polyphony, microtonal texture, and dinner table chatter. The voices have no bodies, each one of them is mother, father, daughter, son, brother and sister of the others. The portraitist and conductor sits in the middle of the audience and is surrounded by the five singers of the Neue Vocalsolisten Stuttgart, while the entire space is immersed in a mist of immaterial voices.
Portraits de voix immerses us in seemingly familiar situations that, however, reconfigure themselves again and again. An initially simple intimate situation becomes denser and real dramas play out between the voices: Ties are forged, separations take place, friendships are made, love relationships emerge and pass in fast motion.
Born in Milan in 1973, Alessandro Bosetti is a composer, performer and sound artist who explores the musicality of spoken language, using misunderstandings, translations and interviews as material. His works for voice and electronics blur the boundaries between electroacoustic composition, acoustic writing and performance.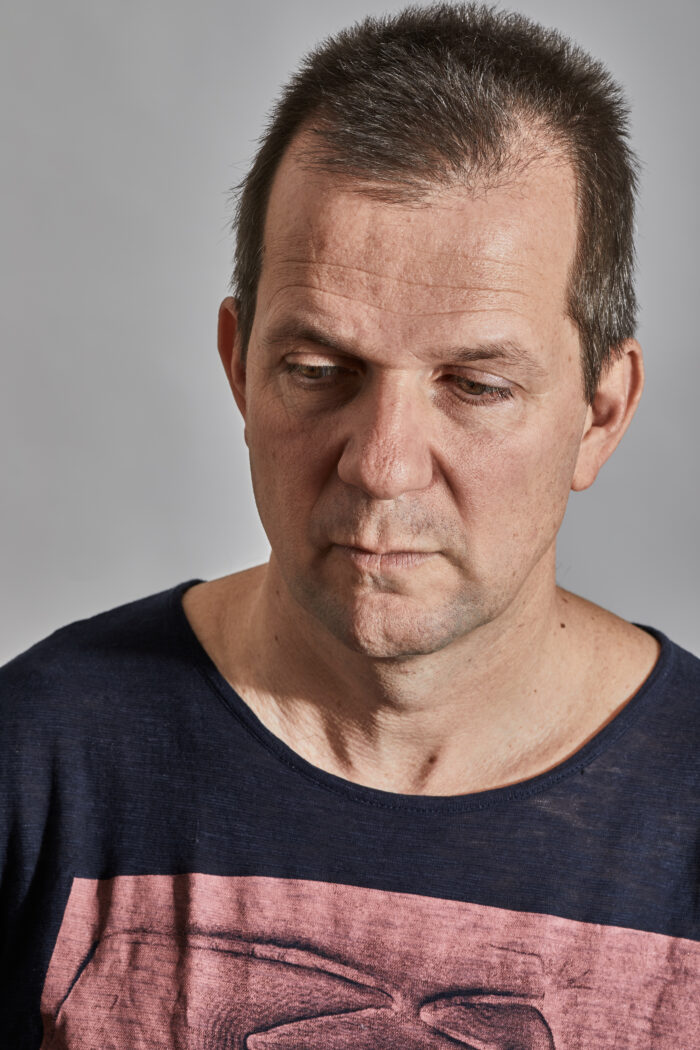 Tickets
Vorverkauf/Presale: 15€/12€ bei eventbrite
Restkarten an der Abendkasse ab 19:30 erhältlich / remaining tickets from 19:30 at the box office
Venue: Villa Elisabeth, Invalidenstr. 3, 10115 Berlin