PROGRAMM
Eugeniusz Rudnik: Dziecielina Palala
Karlheinz Stockhausen: Mikrophonie II
Eugeniusz Rudnik: Homo ludens
Dariusz Przybylski: Explosion | Description (UA)
Eugeniusz Rudnik: Divertimento
Karlheinz Stockhausen: Mikrophonie I
Krzysztof Penderecki: Ecloga VIII
Chang Eunho: Pattern
Eugeniusz Rudnik: Erdada
Claude Vivier: Crois-tu en l'immortalité de l'âme
PHØNIX16
Timo Kreuser – künstlerische Leitung
KWARTLUDIUM
Dagna Sadkowska – Violine
Michał Górczyński – Klarinette, Bassklarinette
Paweł Nowicki – Perkussion
Piotr Nowicki – Klavier
Dariusz Przybylski – Hammond Orgel
Related Sites
INFO
ERSCHRECKEN KANNSTE SELBER ist ein Medienkonzert, ist Social Media, Mixed Media, Trans Media, Interplanetary Media, Media Critique und Media Markt. Das Konzert thematisiert Medien in ihrer sozialpolitischen und musikalischen Bedeutung. Es ist aber auch der Aluhut den man trägt, um sich gegen Strahlung zu schützen, und dann doch für einen Moment absetzt um seine Emails zu checken. Im Fokus des Konzerts steht einer der aussergewöhnlichsten und seltsamsten jungen Komponisten der polnischen Szene, Dariusz Przybylski, der eingeladen wurde, ein neues Werk mit und über Medien zu schreiben, das an der Seite von Stockhausens MIKROPHONIE II aufgeführt werden soll. MIKROPHONIE II, ein visionäres, aber extrem selten aufgeführtes Werk, erklingt zunächst wie ein wildes Hin-und-Her-Suchen zwischen mehreren gestörten und verzerrten Musikradiosendern. Przybylski, auf seiner Seite, interpretiert und manipuliert, zusammen mit PHØNIX16 und dem polnischen Ensemble KWARTLUDIUM, genau diese Medien, Texte, Bilder, Sounds – irdisch, ausserirdisch, suggestiv, konkret, bizarr, öde – die uns jeden Tag überfluten und in denen wir uns selbst ertränken, zu einer Neukomposition, von komplex und lieblich bis bizarr und klagend. Just like your Facebook feed!
ERSCHRECKEN KANNSTE SELBER! is a media concert, is social media, mixed media, transmedia, interplanetary media, media critique and Media Markt. The project's subject is media in it's social-political and musical meaning. It is the tinfoil hat that you wear to protect against radiation but which you take off just for a moment to check your emails. In focus stands one of the strangest and most unique young composer from the Polish scene, Dariusz Przybylski, who has been invited to write a new piece to be played along with Karlheinz Stockhausen's MIKROPHONIE II. MIKROPHONIE II is a visionary, but extremely rarely performed piece, which seems like a mixed-up radio musical of some sort. Przybylski, on his side, together with PHØNIX16 and the Polish ensemble KWARTLUDIUM, interpret and manipulate media, texts, images, sounds – human, extraterrestrial, suggestive, concrete, bizarre, mundane – with which we are flooded on a daily basis and in which we drown ourselves willingly, creating a new composition, ranging from complex and charming to bizarre and complaining. Just like your Facebook feed!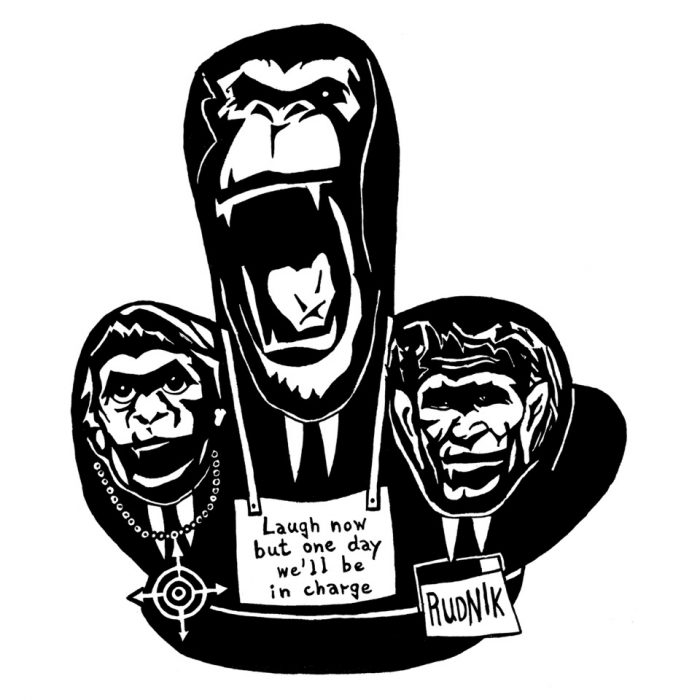 Unterstützung
Kindly supported by Hauptstadtkulturfonds and Stiftung für Deutsch-Polnische Zusammenarbeit, co-financed by the Ministry of Culture and National Heritage of the Republic of Poland within the programme  "Collections" – the priority "Composition Commissions" implemented by the Institute of Music and Dance.
Tickets
Nur Abendkasse / Box-Office only: 13 €, erm. 10€