PROGRAMM
Jessie Marino: How to talk when you're alone – a shadow play for performer and teapot (2016/2020, UA der Neufassung)
Neo Hülcker & Stellan Veloce: Kows (2020, UA)
Benedikt Bindewald: Hochhäuser voller Menschen (2020, UA)
F. Bergmann, B. Bindewald, A. Gentili-Tedeschi, J. Marino, N. Hülcker & S. Veloce: Just a FABulous NEST – a solo collage (2020, UA)
INFO
An diesem Abend präsentieren wir ein Programm mit neuen Musiktheaterwerken im Kleinformat von Trio Transmitter, Jessie Marino und Neo Hülcker & Stellan Veloce. Diesem Abend sind die letzten Monate ins Mark eingeschrieben und gleichzeitig bildet er einen rituellen Exorzismus irgendwo zwischen Zukunftsängsten, Rückversicherung und vorsichtigem Optimismus.
Das Publikum wird durch die Räume der Villa Elisabeth geleitet und kann an unterschiedlichen Positionen aktuelle Arbeiten der Beteiligten im intimen – aber Corona-konformen – Rahmen erleben. Den Abschluss des Abends bildet eine ortsspezifische neue Arbeit, die alle Musiker*innen als Composer-Performer gemeinsam speziell für diesen Anlass konzipiert haben. Die Räume der Villa Elisabeth transformieren sich dadurch und werden durchlässig für ein einmaliges Hörerlebnis.
KONTRAKLANG presents a program of small-format new music theater works composed and performed by Trio Transmitter, Jessie Marino and Neo Hülcker & Stellan Veloce. This evening integrates currents crisis conditions into its core framework, and at the same time forms a sort of ritualistic exorcism somewhere between anxiety for the future, reassurance, and cautious optimism.
The audience will be guided through the rooms of Villa Elisabeth and can experience the program at different positions in an intimate – but Corona-conforming – setting. The evening will conclude with a new site-specific work, which all musicians have jointly conceived as composer-performers for the occasion. The rooms of the Villa Elisabeth are thus transformed, becoming permeable for a unique listening experience.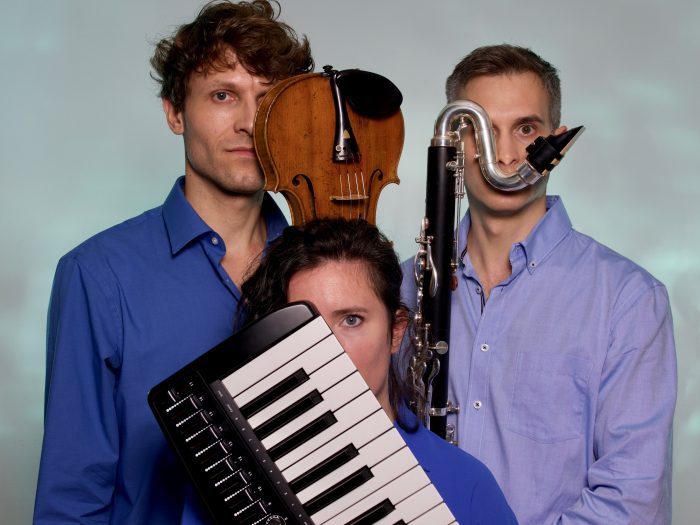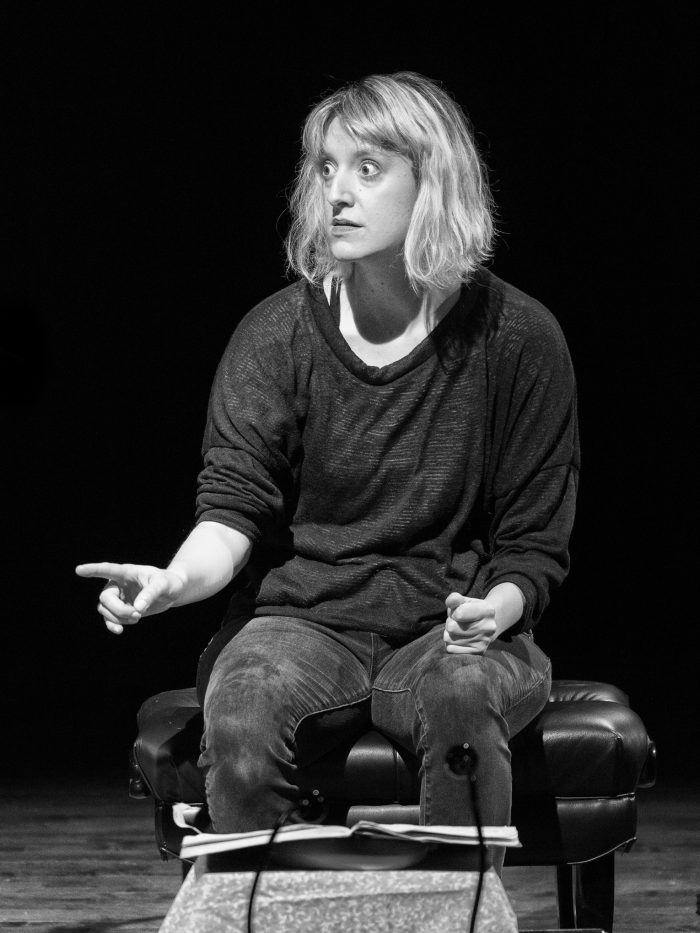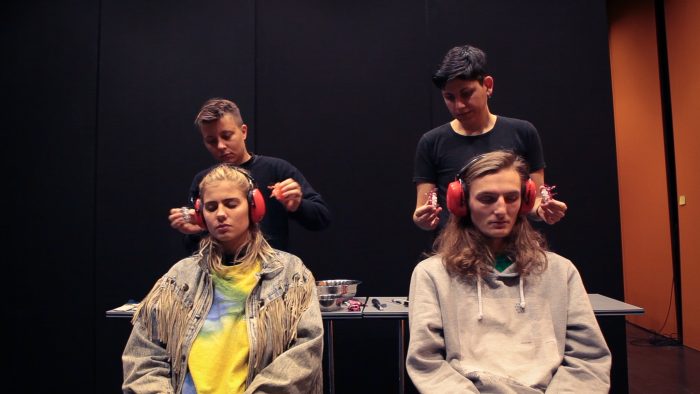 Tickets
12 €/ erm. 9 €, online unter: https://billetto.eu
Kategorie A – Start Studio 1+2
Kategorie B – Start Studio 3
Kategorie C – Start Galeriesaal
Die Kategorien rotieren alle 20-30 Min., sodass jede Kategorie jeden Raum durchläuft. Der letzte Teil findet mit allen Performern im Saal statt. Freie Platzwahl! Pro Kategorie 20 Personen.
Bitte informieren Sie sich vor Ihrem Besuch auf der Homepage vom Kulturbüro Elisabeth über die geltenden Maßnahmen und Regeln zur Covid19-Prävention.
Veranstaltungsort: Villa Elisabeth, Invalidenstraße 3, 10115 Berlin (U8 Rosenthaler Platz)
12€ / reduced 9€, online purchase at: https://billetto.eu
Category A – Start Studio 1+2
Category B – Start Studio 3
Category C – Start Galeriesaal
The categories rotate every 20-30 minutes, so that every category sees every performance. The last part will take place in the big hall with all the performers. Free seating! 20 persons per category.
Please inform yourself before your visit on the Homepage of Kulturbüro Elisabeth about the current mesures and rules for prevention of Covid-19.
Venue: Villa Elisabeth, Invalidenstraße 3, 10115 Berlin (U8 Rosenthaler Platz)