PROGRAMM
Frédéric Acquaviva: LPOANRDIOSN (2018)
Concerto für Stadt und Stimme
Loré Lixenberg – Stimme
Frédéric Acquaviva – Diffusion
- Pause -
Jesper Pedersen: Kesselschleicher (2017)
für Kontrabassklarinette, Elektronik und Video
Alistair Zaldua: Something Is other Than It Is (2014)
für Bassklarinette
Jakob Diehl: Suada (2009)
für Bassklarinette
Sarah Nemtsov: Implicated Amplification
für Bassklarinette, 2 Effektpedale und Loop Station
Ingólfur Vilhjálmsson – Bassklarinette, Kontrabassklarinette
Related Sites
INFO
Mit einem Ortswechsel und einem besonderen Programm für ebenso besondere Solisten beschließt Kontraklang das Konzertjahr 2018. Der studierte Klarinettist Ingólfur Vilhjálmsson beherrscht alle Klarinettenarten, seine besondere Leidenschaft aber gilt der Bassklarinette. Vilhjálmsson ist Mitglied des Ensemble Adapter und hat bereits auf namhaften internationalen Festivals für Zeitgenössische Musik gespielt. Während der letzten Jahre hat er sein Solorepertoire in enger Zusammenarbeit mit verschiedenen Komponisten stetig erweitert. Für Kontraklang wird er Werke von Jesper Pedersen, Alistair Zaldua, Jakob Diehl und Sarah Nemtsov interpretieren. Ein Programm, das die Vielseitigkeit dieses Ausnahmeklarinettisten unterstreicht.
Die Mezzo-Sopranistin Loré Lixenberg sieht sich als Stimm-Künstlerin ohne Berührungsängste. Für sie sind Live-Performance, Komposition und der Wunsch nach Kommunikation verschiedene Erscheinungsformen ihrer Stimme. Lixenberg ist bereits in den unterschiedlichsten Zusammenhängen aufgetreten, von internationalen Opernhäusern über West End Musical Theater bis hin zu Kunstgalerien. Im Rahmen von Kontraklang wird sie das Stück LPOANRDIOSN, Concerto für Stadt und Stimme, von Frédéric Acquaviva auf die Bühne bringen. Dieses vom Drama um den Brexit inspirierte Werk basiert auf Feldaufnahme, die in London und Paris entstanden und hier in Dialog gesetzt werden. Der Vokalteil von LPOANRDIOSN verzichtet vollständig auf Sprache; Loré Lixenberg wird die urbanen Geräusche der Aufnahmen aufgreifen und mit den Klängen der jeweils anderen Stadt kombinieren. Sie beschreibt ihre Rolle in diesem Stück als die eines »animal made of city«, a "concrete animal".
Kontraklang closes the 2018 concert year with a change of venue and an unusual solo program for equally unusual soloists. Clarinetist Ingólfur Vilhjálmsson commands all the clarinets, but his heart lies with the bass clarinet. As a member of Ensemble Adapter, he has appeared in numerous international contemporary music festivals. For Kontraklang he will perform pieces by Jesper Pedersen, Alistair Zaldua, Jakob Diehl und Sarah Nemtsov.
The mezzo-soprano Loré Lixenberg sees herself as a vocal artist with no hangups. For her, live performance, composition, and the desire for communication are diverse manifestations of her voice. Lixenberg has performed in spaces from international opera houses and West End Musical Theater to art galleries. At Kontraklang she will perform Frédéric Acquaviva's piece LPOANRDIOSN, a concerto for town and voice. Inspired by the drama around Brexit, this piece is based on field recordings made in Paris and London, set in dialog with each other. The vocal part avoids speech; instead, Lixenberg picks up on the urban noise of the recordings and combines it with the sounds of the other city. She describes her role in this piece as the "animal made of a city", "a concrete animal."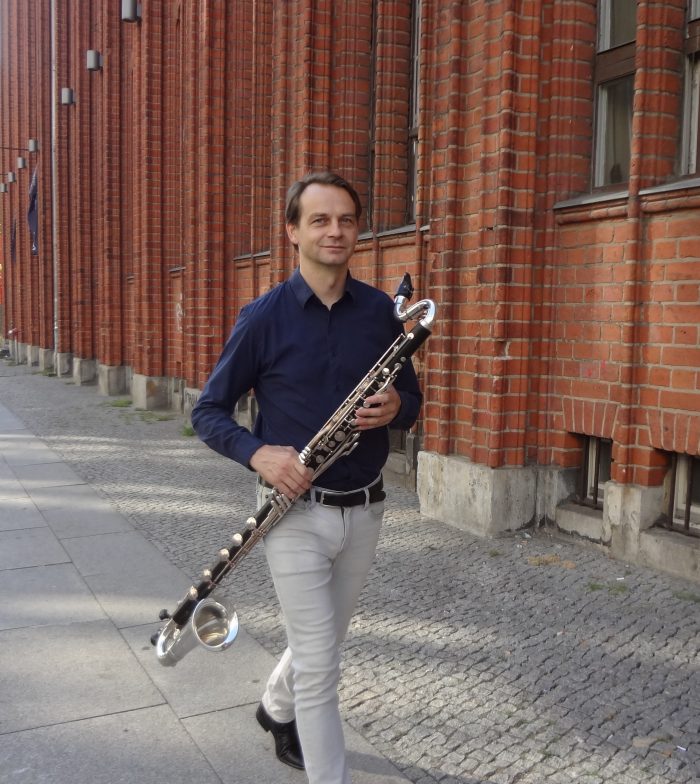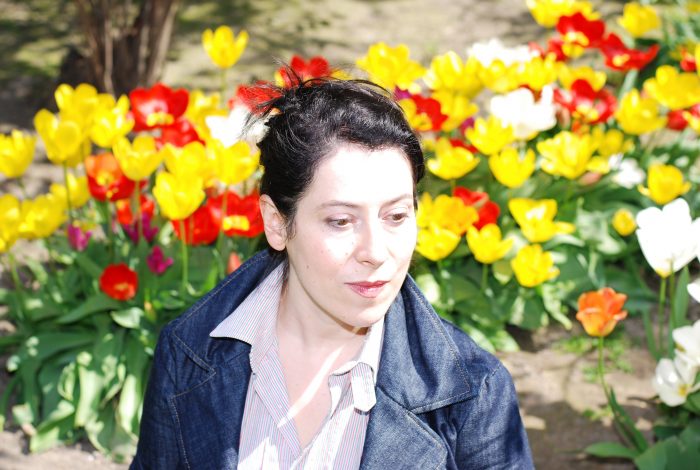 Tickets
10€, erm. 8€ (Nur Abendkasse / Box-office only)
ACHTUNG! ANDERER VERANSTALTUNGSORT!
Arkaoda
Karl-Marx-Platz 16
Berlin-Neukölln
U7 Karl-Marx-Strasse