PROGRAMM
Simon Løffler: c
für drei Musiker (2013)
Simon Løffler, David Hildebrandt, Matias Seibæk – Musiker
Related Sites
INFO
Die Kooperation zwischen KONTRAKLANG und KONTAKTE '19. Biennale für Elektroakustische Musik und Klangkunst stellt die Frage, ob wir Musik nur über unsere Ohren erfahren. Der dänische Komponist Simon Løffler hat ein Stück mit Musik geschrieben, die so leise ist, dass sie nur noch als bloße Vibration mittels der Zähne der Zuhörer*innen wahrgenommen werden kann. Publikum und Performer sind darin über Holzstücke verbunden, auf die die Zuhörer*innen beißen. Der Schall der Glockenspiele des Ensembles wird durch das Holz direkt in die Köpfe des Publikums übertragen – so wird die im Raum extrem leise Musik für jede*n Einzelne*n unmittelbar erlebbar.
A cooperation between KONTRAKLANG and KONTAKTE '19. Biennial for Electroacoustic Music and Sound Art ponders whether or not our ears are the only way we experience music. Danish composer Simon Løffler has written a piece of music so quiet that listeners can only perceive mere vibrations through their teeth. The conceptual work c (2013) offers an unusual and direct experience of non-cochlear hearing.
"The Intention in c was to write an extremely quiet piece of music, so quiet that you can only hear it by putting your ear very close to the instruments. Instead of amplifying the music through loudspeakers, thereby making soft music louder, the music is "heard" through the teeth, giving the impression that the sound is right in front of you." Simon Løffler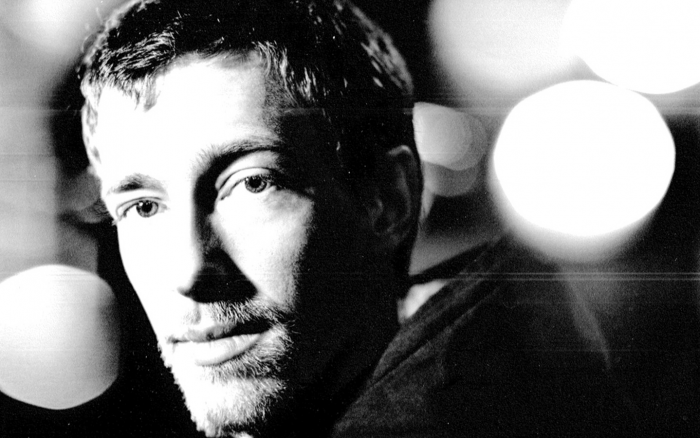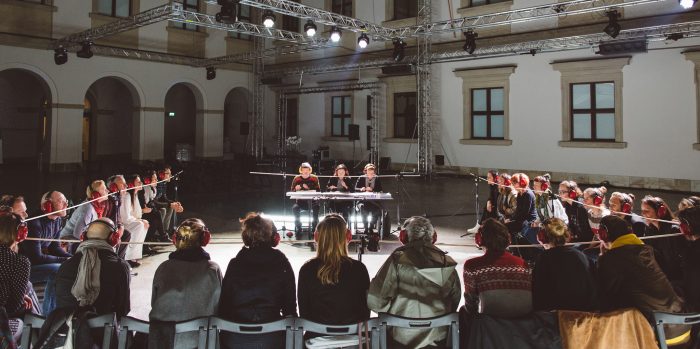 Partner
Im Rahmen von KONTAKTE '19. Biennale für Elektroakustische Musik und Klangkunst, in Zusammenarbeit mit dem Studio für Elektroakustische Musik der Akademie der Künste.
Tickets
Akademie der Künste, Hanseatenweg – Clubraum
18–18:15 | 18:30–18:45 | 19–19:15 | 19:30–19:45
Eintritt frei
ACHTUNG: Begrenztes Platzkontingent, bis 25 Personen pro Aufführung
Im Rahmen von
KONTAKTE '19
Biennale für Elektroakustische Musik und Klangkunst
25. – 29. September 2019
Akademie der Künste, Hanseatenweg 10, 10557 Berlin
Festivalpass € 40/25, Tagesticket € 15/9, Veranstaltungen € 5/3 bis € 10/6
Klanginstallationen und zahlreiche Begleitveranstaltungen Eintritt frei
Tickets: Tel. 030 20057-2000, ticket@adk.de, www.adk.de/tickets
Akademie der Künste, Hanseatenweg – Clubraum
18–18:15 | 18:30–18:45 | 19–19:15 | 19:30–19:45
Free entrance
ATTENTION: limited audience capacity, up to 25 people per performance
As part of
KONTAKTE '19
Biennial for Electroacoustic Music and Sound Art
25. – 29. September 2019
Akademie der Künste, Hanseatenweg 10, 10557 Berlin
Festivalpass € 40/25, Day-ticket € 15/9, Single concerts € 5/3 to € 10/6
Sound installations and numerous accompanying events for free
Tickets: Tel. 030 20057-2000, ticket@adk.de, www.adk.de/tickets