PROGRAMM
Ute Wassermann: Pneuma (2016)
für Stimme und Talking Machine
Tomomi Adachi: How to learn to talk 2U (2013)
für Talking Machine, Stimme, Gesten und Elektronik
Ute Wassermann & Tomomi Adachi: Duo
Ute Wassermann – Stimme, Vogelpfeifen, Elektronik
Tomomi Adachi – Stimme, Elektronik
Martin Riches – Talking Machine
Cedrik Fermont & Marie Takahashi: Duo
Cedrik Fermont – Elektronik
Marie Takahashi – Bratsche
INFO
Dieser KONTRAKLANG-Abend ist ungewöhnlichen Duo-Konstellationen gewidmet. In der ersten Hälfte des Abends liegt der Fokus auf der menschlichen Stimme. Ute Wassermanns Stück Pneuma etwa befasst sich mit feinen Nuancen des stimmlichen Ausdrucks. Sprach- und Lautsequenzen werden in ihre Einzelteile zerlegt und neu kombiniert. Wassermanns Duo Partnerin ist dabei kein Mensch, sondern die geniale, von Martin Riches konstruierte Talking Machine. Diese Maschine ist so etwas wie ein akustischer Sprach-Synthesizer, der ähnlich funktioniert wie eine Orgel. Mithilfe spezieller Orgelpfeifen werden damit Klänge erzeugt, die der menschlichen Stimme nahe kommen.
Auch Tomomi Adachi hat sich die Maschine als Partnerin gewählt. Sein künstlerischer Umgang damit ist ein eher formal-analytischer; über eine erfundene Semantik erzeugt Adachi eine Kunstsprache und Musik. Anschließend wird das Duo Wassermann und Adachi eins seiner seltenen Improvisations-Sets spielen.
Ebenfalls improvisiert wird das gemeinsame Konzert der Barock-Bratschistin Marie Takahashi und des Elektronik-Allrounders Cedrik Fermont in der zweiten Hälfte des Abends. Das neue Duo verspricht eine musikalische Tour-de-Force zwischen Harsh Noise und abstraktem Ambient.
Die Composer-Performerin Ute Wassermann, Expertin für Stimme und Vogelpfeifen, ist u.a. Mitglied des Ensembles Les Femmes Savantes. Die künstlerischen Mittel des Komponisten, Performers und Instrumentenbauers Tomomi Adachi sind Stimme und Elektronik. Adachi arbeitete bereits mit Künstlern wie Jaap Blonk, Jennifer Walshe, Otomo Yoshihide und vielen anderen. Der Experimentalelektroniker Cedrik Fermont aka C-drík aka Kirdec ist Komponist, Musiker, Autor, Kurator und vieles mehr. Marie Takahashi, Bratchistin mit Schwerpunkt Barock und Zeitgenössische Musik, hat in Berlin ihre Experimentierfreude entdeckt. Der Klang- und Medienkünstler Martin Riches ist spezialisiert auf Musikmaschinen und akustische Spracherzeuger.
This KONTRAKLANG evening is dedicated to unusual duos. The first half of the program focuses on the human voice. Ute Wassermann's piece Pneuma works with fine nuances of vocal expression. Speech and noise sequences are disassembled and combined anew. Wassermann's duo partner is no human, but rather Martin Riches' ingenious self-made Talking Machine. This machine is a sort of acoustic speech synthesizer that works like an organ. With help from special pipes that mimic aspects of the human throat and mouth, the machine creates vocal-like sounds.
Tomomi Adachi has also chosen the machine as a partner. His approach is more formal and analytic; through an invented semantics, Adachi creates a synthetic language and music. At the end of this set, Wassermann and Adachi will perform a rare improvised duo with each other.
The second set, a duo of baroque violist Marie Takahashi and electronic Renaissance man Cedrik Fermont, will also be improvised. The new duo promises a musical tour de force between harsh noise and abstract Ambient.
The composer-performer Ute Wassermann, an expert of the voice and bird calls, is among other things a member of groups such as Les Femmes Savantes. The artistic media of composer, performer, and instrument builder Tomomi Adachi are the voice and electronics. He currently works with artists such as Jaap Blonk, Jennifer Walshe, and Otomo Yoshihide. The experimental electronic artist Cedrik Fermont aka C-drík aka Kirdec is a composer, musician, author, curator, and more. Marie Takahashi, a violist specializing in baroque and contemporary music, discovered her lust for experimentation in Berlin. The sound and media artist Martin Riches specializes in musical machines and acoustic speech instruments.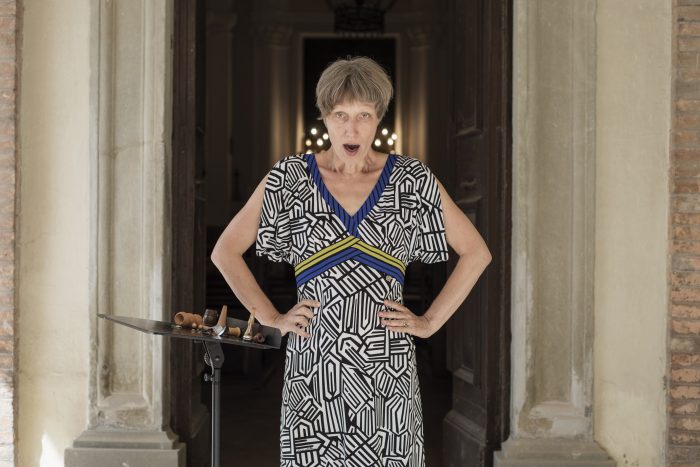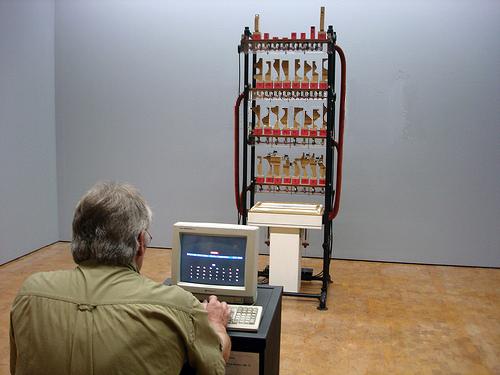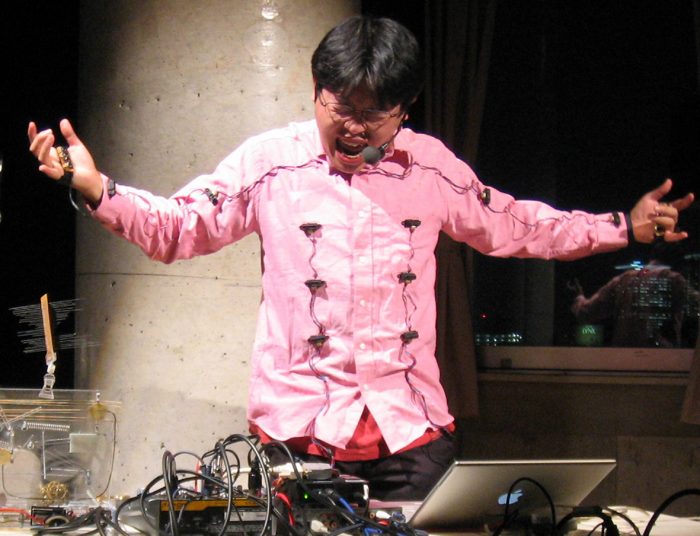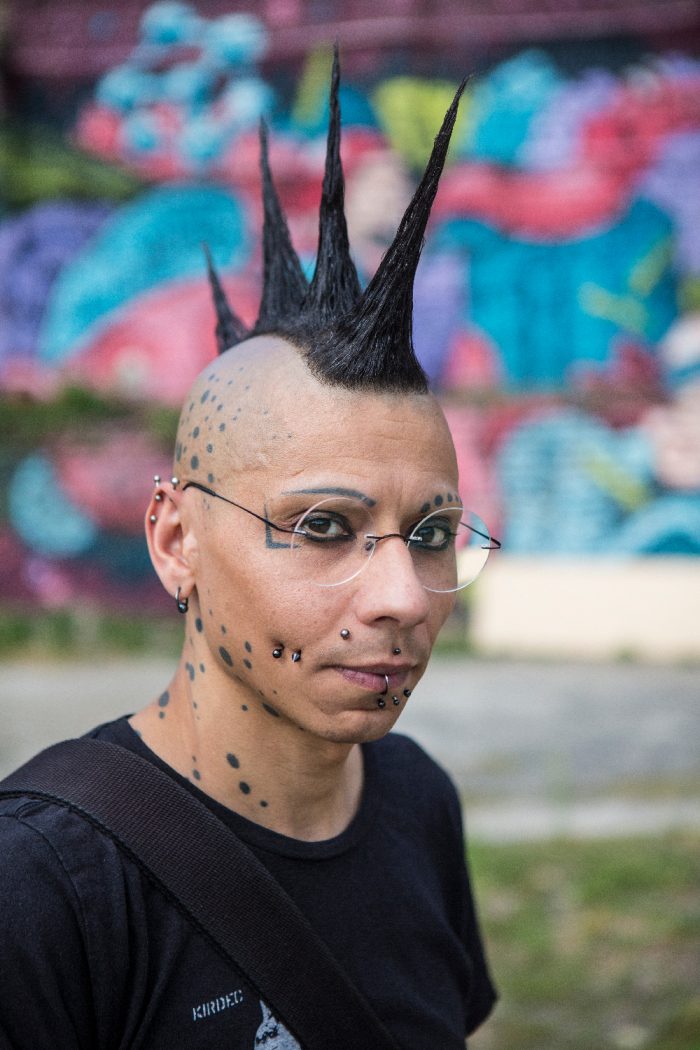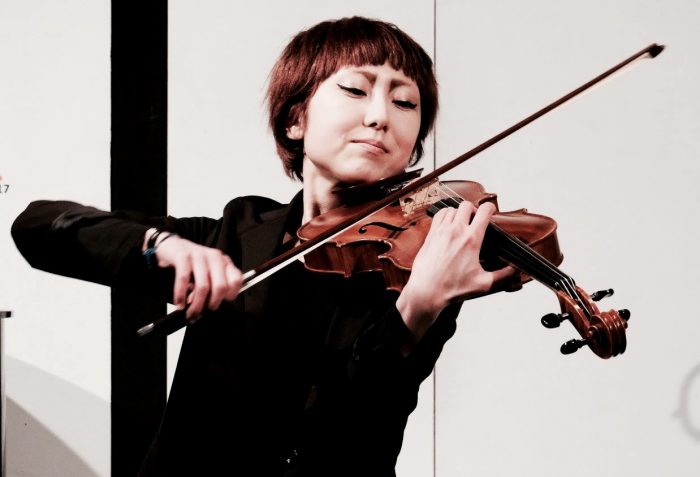 Tickets
10€, erm. 8€ (Nur Abendkasse / Box-office only)
ACHTUNG! ANDERER VERANSTALTUNGSORT!
Arkaoda
Karl-Marx-Platz 16
Berlin-Neukölln
U7 Karl-Marx-Strasse