PROGRAMM
MICHAEL VORFELD & UTE WASSERMANN
"TALKING ELECTRIC"
M. Vorfeld & U. Wassermann: HUM (UA)
M. Vorfeld & U. Wassermann: Talking Drum & Singing Megaphone (UA)
M. Vorfeld: Finger Talk (UA)
Pia Palme: Patterns to Punctuate Song with Darkness
U. Wassermann: clicks & clitter (UA)
M. Vorfeld & U. Wassermann: Lichtstrom (UA)
FREDRIK OLOFSSON
Little Green Men (UA)
The Green Era (UA)
Fredrik Olofsson – Lautsprecher und Projektionen
INFO
Mit ihrer neuen Konzertperformance für Klang und Licht Talking Electricpräsentiert das Duo Vorfeld/Wassermann auf vielfältige, überraschende und humorvolle Weise einen Zyklus ganz unterschiedlicher, audiovisueller Stücke zum Thema Sprache und Kommunikation. Von elektrischen Lagerfeuergeschichten über Stimm- und Kehlkopflaute, Talking-Drum-Rhythmen, Gebärdensprache und Lichtzeichen bis hin zu Kompositionen mit Lochkarten und Körperschallmikrofonen entsteht ein musikalischer und performativer Spannungsbogen voller eigenwilliger Artikulationsformen.Michael Vorfeld, Musiker und bildender Künstler, spielt Perkussion und selbst entworfene Saiteninstrumente und realisiert elektro-akustische Klangarbeiten. Er ist aktiv in den Bereichen experimentelle Musik, improvisierte Musik und Klangkunst. Michael Vorfeld entwickelt ortsbezogene Installationen und Performances mit Licht und Klang, arbeitet mit Fotografie und Film. Er ist Mitglied verschiedener Formationen und kooperiert mit Künstlern aus unterschiedlichen Bereichen. Seine vielfältigen Aktivitäten umfassen umfangreiche Konzert-, Performance- und Ausstellungstätigkeiten in Europa, Amerika, Asien und Australien. Die Vokalkünstlerin Ute Wassermann ist für ihre vielstimmige, nonverbale Klangsprache bekannt, die sie in verschiedene Zusammenhänge der experimentellen und Neuen Musik einbringt. Zusätzlich maskiert sie ihre Stimme mit Vogelpfeifen, Resonanz- und Lautsprecherobjekten und kreiiert auf diese Weise ein hybrides Stimminstrument. Sie realisiert ungewöhnliche Konzertformate, wie die Konzertperformance voiceXtensions ,auch zusammen mit Michael Vorfeld. Ein besonderes Interesse gilt ortsspezifischen Aufführungen in Räumen mit besonderer Akustik.
Fredrik Olofsson studierte Komposition an der Royal Music Academy in Stockholm und an der School of Music in Piteå. Seit 2000 arbeitet Olofsson als Entwickler für Software und Elektronik für künstlerische Installationen sowie als Performer von Stücken für elektronische Musik und Video. Neben diversen Kollaborationen und Residenzen unterrichtet er zurzeit Computerkunst an der UdK Berlin. Für diesen Abend komponierte Olofsson zwei neue Werke: Little Green Men und The Green Era. Little Green Menlässt sich als audiovisuelles Experiment mit starken und schwachen Klangsignalen beschreiben. The Green Era arbeitet mit rotierenden Klängen und Graphiken und dem daraus resultierenden hypnotischen Effekt. Dass beide Werke das Wort "Green" im Titel führen, ist kein Zufall: Olofsson arbeitet konzeptuell und hatte sich nach einer zehnjährigen roten Periode vor einem Jahr der Farbe Grün zugewandt.
With its new concert-performance for sound and light Talking Electric, theVorfeld/Wassermann duo present a surprising, humorous cycle of audiovisual pieces around the theme of language and communication. From electric fireside stories to voice and guttural vocals, talking drum rhythms, and light signals, through compositions with punchcards and body contact microphones emerges a musical and performative arch full of idiosyncratic forms of articulation. Michael Vorfeld, musician and visual artist, play percussion and self-built instruments and creates electroacoustic sound works. Vorfeld develops site-specific installations and performances with light and sound, and works with photography and film. He is a member of numerous groups and collaborates with artists from diverse backgrounds. His multifaceted activities include concerts performances, and exhibition throughout Europe, the US, Asia, and Australia. Vocalist Ute Wassermann is known for her multivoiced nonverbal sound language, which she brings in various forms to experimental and contemporary music. Additionally she masks her voice with bird whistles, resonant objects and speakers, creating a hybrid vocal instrument. She works in unconventional concert formats such as as voiceXtensions, also together with Michael Vorfeld. A particular interest of hers is site-specific performances in spaces with unique acoustics.
Fredrik Olofsson studied composition at the Royal Academy of Music in Stockholm and the School of Music in Piteå. He has worked since 2000 as a software and electronics developer for art installations and also as a performer of pieces for electronic music and video. In addition to diverse collaborations and residencies he teaches computer music at the Universität der Künste, Berlin. On this evening Olofsson will present two new pieces: Little Green Men and The Green Era. Little Green Men can be considered an audiovisual experiment with strong and weak sound signals. The Green Era works with rotating sounds and graphics and their hypnotic effects. That both pieces contain the word "green" in the title is no accident: Olofsson works conceptually and after a ten-year "red period", changed to the color green one year ago.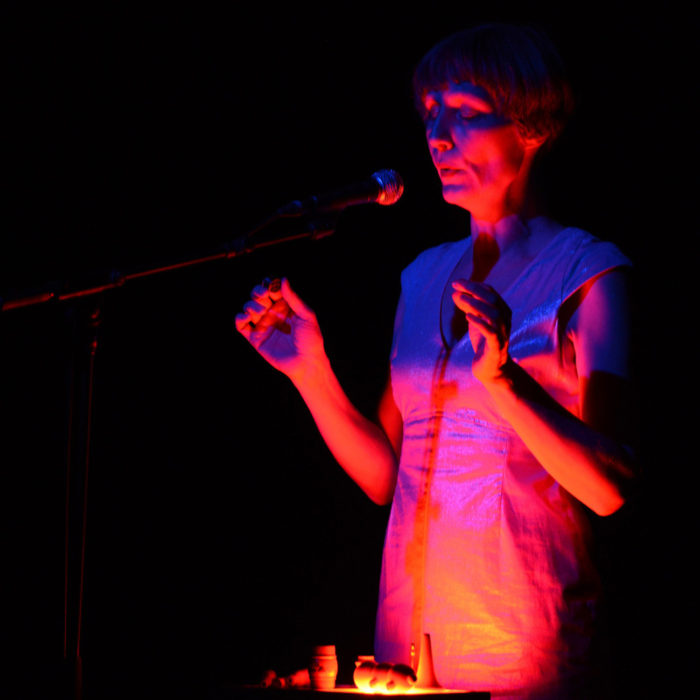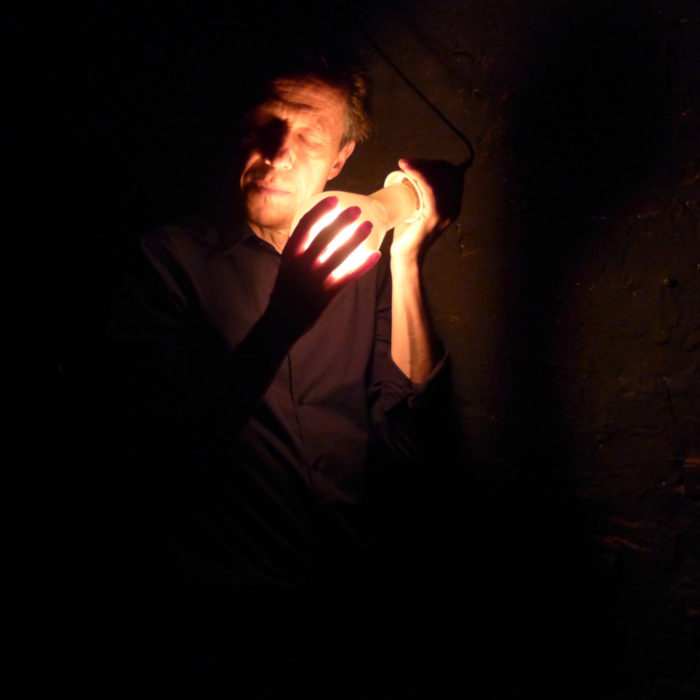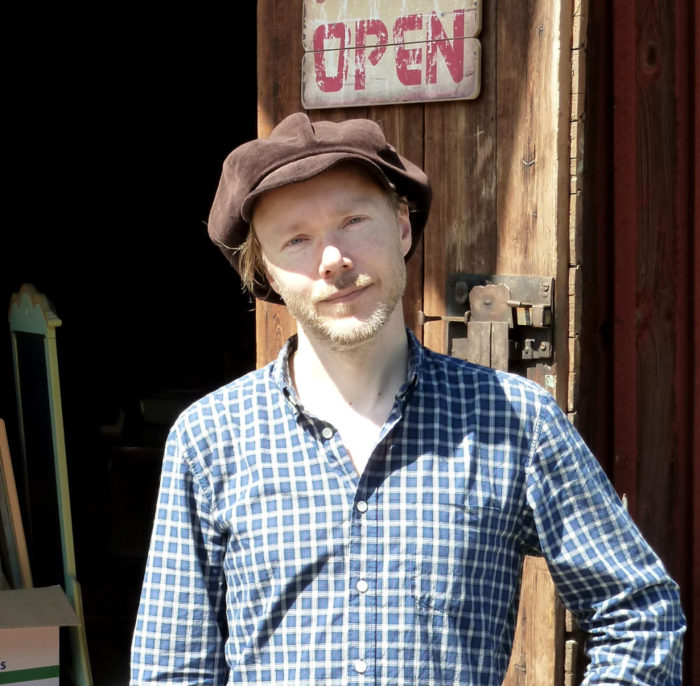 Tickets
Vorverkauf: 11 €, ermäßigt: 9 € (ggf. zzgl. VVK-Gebühr)
Abendkasse: 13 €, ermäßigt: 10 €
VVK im Heimathafen Neukölln (ohne VVK-Gebühr) | Karl-Marx-Straße 141, Vorderhaus, 3. Stock | Mo. bis Fr. von 10 bis 17 Uhr
Infos & Reservierung 030. 56 82 13 33, karten@heimathafen-neukoelln.de
Tickethotline Koka 36: 030. 61 10 13 13 (zzgl. VVK-Gebühr)
Online: KOKA36